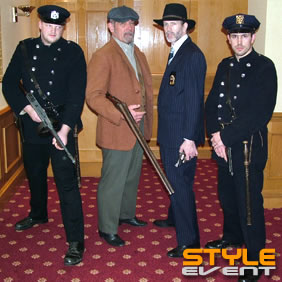 OTHER THEMES AND VENUE FINDERS
Other themes include Wild West, Medieval banquets complete with battling Knights, The 3 Musketeers, The Untouchables, The Matrix, Team Building days, Spy training days, complete with stunt-team interaction with your guests, tailor-made to be relevant to your company or product. After dinner speakers also available.
FREE VENUE FINDING SERVICE - Just let us know the details of the date(s) of the event, the preferred location, themes that particularly interest you or the type of event that it is, the amount of attendees and whether or not you will need overnight accommodation for your guests, particular foods or other requests.