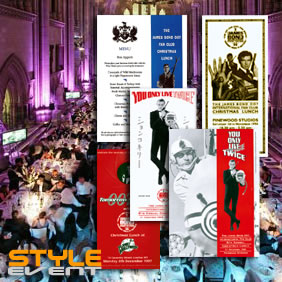 WE'VE BEEN EXPECTING YOU MR BOND...
Whether you require Lookalikes, Action Sequences, Bond Girls, Bond Actors and Actresses, James Bond Vehicles, Merchandise, Table Gifts or a Venue for your 007 event, we can put you on the right path. If you're holding a corporate event or launching a new product, you'll be able to gain maximum exposure with a STYLE LOOKALIKES EVENT.
Our James Bond film doubles and lookalikes are recognised as the best in the world. Not only do they bear an uncanny resemblance to Mr Bond... but, together with the STYLE EVENT stunt team can also recreate any number of action set-pieces, indoors or out.