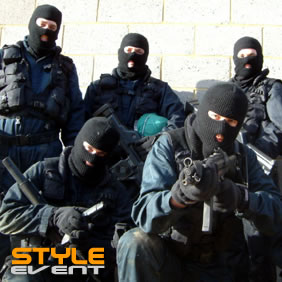 What will I be doing?
You'll learn some essential skills required to conduct a secret agent operation; including how to use specialist spy equipment, covert cameras and microphones, bugs and listening devices. You'll fire machine guns and sniper rifles, de-activate a bomb, throw axes, and crack the combination on a safe.
The action moves onto the stadium circuit; this is genuine evasive driving instruction and you'll be shown how to manoeuvre and control the car, and we expect to wear out the tyres! You're behind the wheel and carrying out J-turns, handbrake turns, and anti-ambush drills.